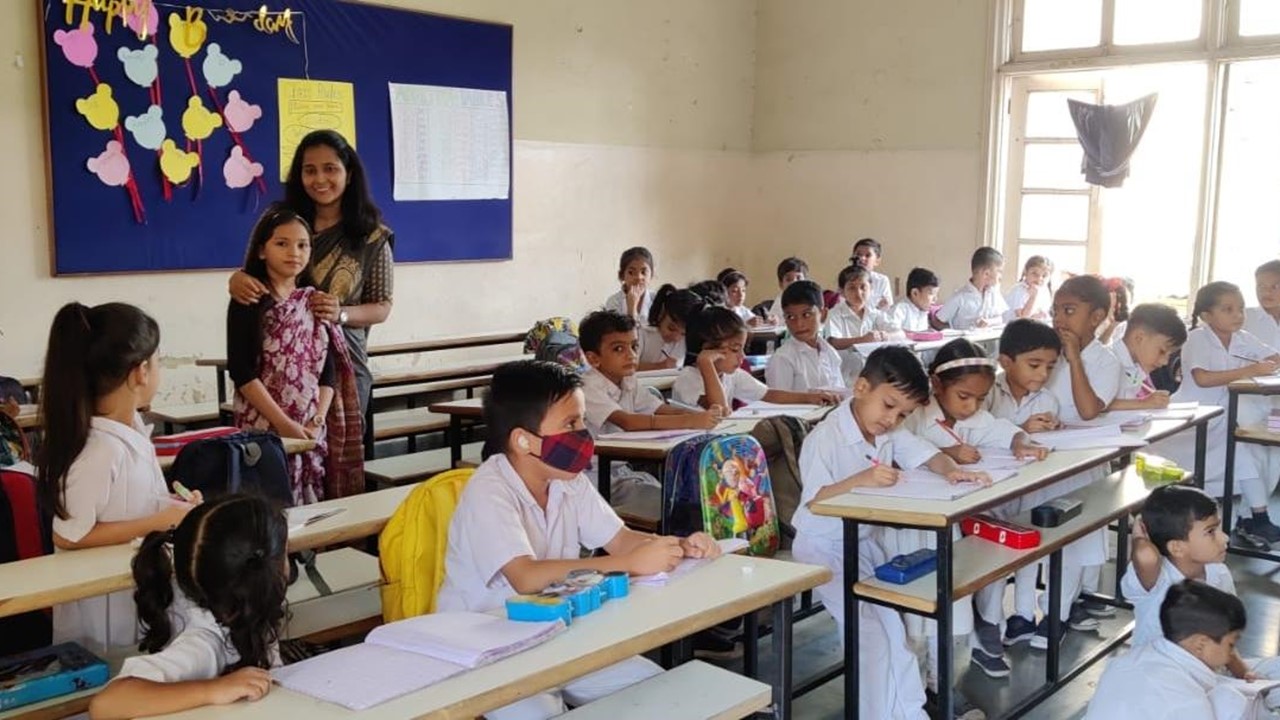 Teacher's Day Celebration
Teacher's Day Celebration
Teacher's day was celebrated in our school on Monday 5th September 2022. The students represented their teachers and took classes with zeal and enthusiasm. 
The children were dressed up in formal wear. Girls adorned sari while boys were dressed up in kurta pajama or shirt pants.
Prayer was held  during the assembly. The principal gave a speech followed by speeches of the students in Gujarati and English .The principal announced that awards will be given to the teachers at the end of the academic year on the basis of their overall performance for pre primary ,primary,secondary and higher secondary sections. This was followed by the national anthem
Classes were taken by the students for primary section till 10:40 a.m. and secondary section till 11:20 am
For entertainment of the teachers a game was organised wherein three  teachers had to arrange chalks on the table using one hand. The teacher who arranged the maximum number of chalks was declared the winner. After the game ,lunch was organised for the teachers of Chole Kulcha Papdi Chaat and Bhel.
Indeed,it was a day made special and well organised by the school principal and management.