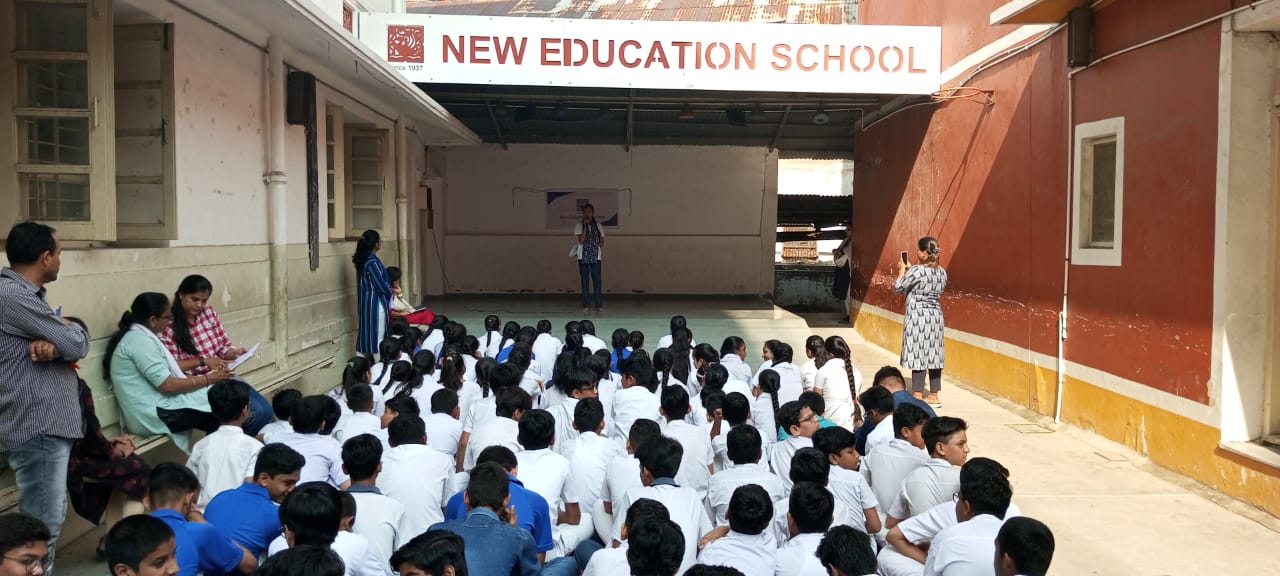 An elocution competition is the art of public speaking that helps us to boost our confidence to speak in front of a large audience.
This year, an Elocution Competition was held in our New Education School on 12/9/22, Monday for Std: 5th, 6th and 7th ( both English and Gujarati mediums).
The competition was organized by Deepika Shah mam and Rukaiya mam. Maleka mam and Sonal mam were the judges for this competition.
Students enthusiastically participated in the competition and expressed their views on the chosen topics. Topics for the competition for both mediums were as follows:
Uses of leisure time – ફુરસદ ના સમય નો ઉપયોગ.
E- Waste management –  ઇ-વેસ્ટ મેનેજમેન્ટ.
Life was better when technology was simpler – સરળ ટેક્નોલોજી વખતે જીવન વધુ સરળ હતું.
Personality or Beauty – વ્યક્તિત્વ કે સૌન્દર્ય.
Google is the death of libraries – ગૂગલ એ પુસ્તકાલય નો અંત છે.
Impact of sports on effective learning – અસરકારક શિક્ષણ પર રમતગમત ની અસર.
Graffity: art or nuisance – ગ્રેફિટી: કલા કે ઉપદ્ર્વ.
Reality shows are a source of exploitation – શોષણ નો સ્ત્રોત : રીયાલિટી શો.
Winners of elocution competition are:
| | | | |
| --- | --- | --- | --- |
| Sr | Name | Class | House |
| 1 | Mansuri Afifa | 6E | Seagull |
| 2 | Shaikh Nameera | 5E | Seagull |
| 3 | Udaipurwala Ali Haider | 5E | Seagull |
|   |   |   |   |
| 1 | Prajapati Riya | 5A | Seagull |
| 2 | Mansuri Khadija | 7A | Eagle |
| 3 | Talat Zedan | 7A | Seagull |