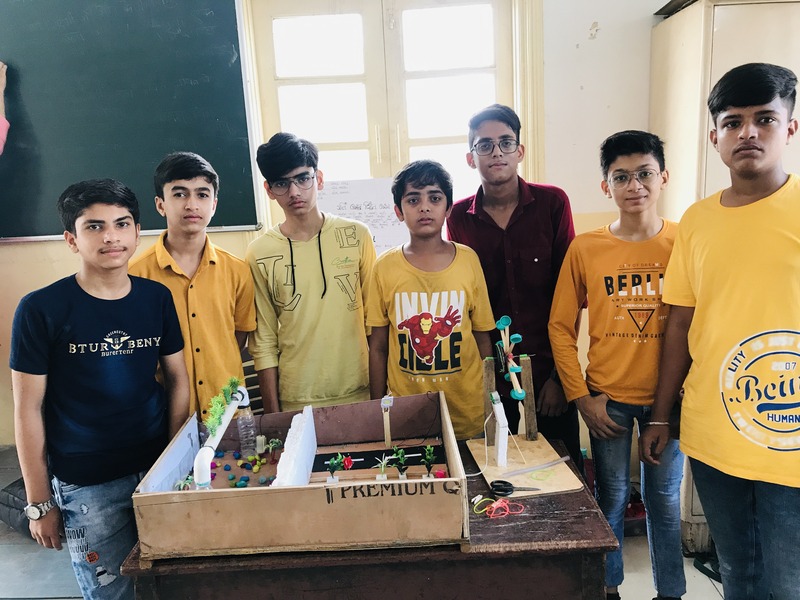 SCIENCE FAIR
STD- 6 to 10 – 17th September, 2022
Nowadays, education is not only confined to reading and writing. It is now linked to the overall development of the children. This is the reason New Education School organised Science Fair to help students to experiment with their knowledge and provide them different opportunities to showcase their skills.
The students exhibited various branches of science like space, robotics, mechanics , electrical, biology, earth science, etc.
The students exhibited various models on mathematics like shapes, height and distance, puzzles, etc.
Some of the experiments were plastoscope, drone, robots, sensor, hydraulic JCB, hydraulic bridge, wind turbine, water fountain, lungs, solar system, rain detector, rope way, Newton's cradle, models for air and water pollution, air cooler, drip irrigation, satellite communication, juice dispenser, candy machine,3-D Hologram , Solar cooker, voice controlled car, ultrasonic vacuum cleaner, clinometer etc.
The students were zealous to explain the concept of their project /experiment to everyone present.
There were many parents and teachers who appreciated the event as approximately 45 projects were exhibited.
This event made the science faculty proud and also made the students more confident, creative, future- ready and learners for life.